Please join us at
Romance Divas
THIS WEEKEND!
Friday October 10th and Saturday October 11th, we will be joined by some huge names in fantasy and fantasy-romance for a workshop on what the difference really is between the two genres.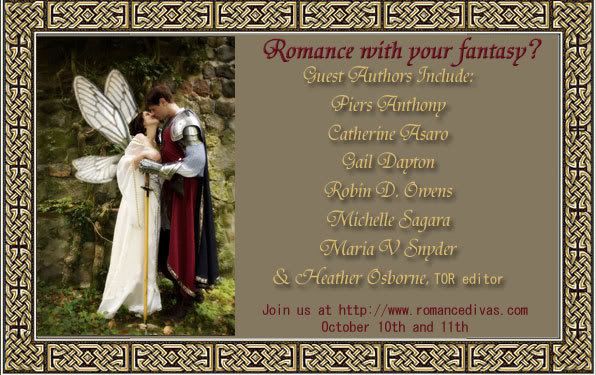 Yikes, the blogger cut the image off...so if you can't read the names...Divas will be hosting the workshop with Piers Anthony, Catherine Asaro, Gail Dayton, Robin D. Owens, Michelle Sagara, Maria V. Snyder, and heather Osborne, TOR editor.
Whoot!!! it'll be AWESOME!
Best of all?
It's FREE! Just register and login!