I'm not really sure what that means...
but, we're finally in our new home. We've been here two weeks and have finally hung a few pictures on the walls. :D It's pretty. We don't have a couch and we need a bed BUT we have our pictures. That's nice. Makes it feel more like home.
It took me a while to get connected... and believe it or not [it's not hard to believe, that's for sure] I got a ton of work done while offline, including revisions for more than half of my World War II story. Looks like I'll have it ready to go soon.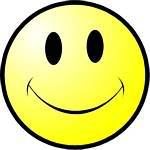 I should get offline more often. Ha.
I look forward to this new leaf, though.
I'm going to focus on my writing and I want my blogs to reflect it.
I'll start back up with my
This Day in History
blog.
Tomorrow or Tuesday. I feel like I have a lot of time on my hands.
The days are REALLY long here in Illinois.
I think part of it is that I don't know anyone yet.
The phone doesn't ring. I don't have anywhere to go...
It's kind of nice, actually.